I think I'm going to take a moment and toot my own horn. I use a regular ol' point and shoot camera. I would like something nicer, but I haven't saved up the money yet, and I don't really know a whole lot about them anyway. I usually just use the plain "Auto" setting when taking my pictures. And then I go in and spend awhile in
Picnik
editing them to make them look similar to these. Today, however, I got brave and decided to use the manual setting to set my own white balance, ISO, and the red/blue.. mostly because the sun was shining right on my face and camera lens, making everything look completely washed out. So, long story short.. I went out on a limb today, and these may be my favorite pictures I've ever taken. :) soo.. *toot! toot!* haha.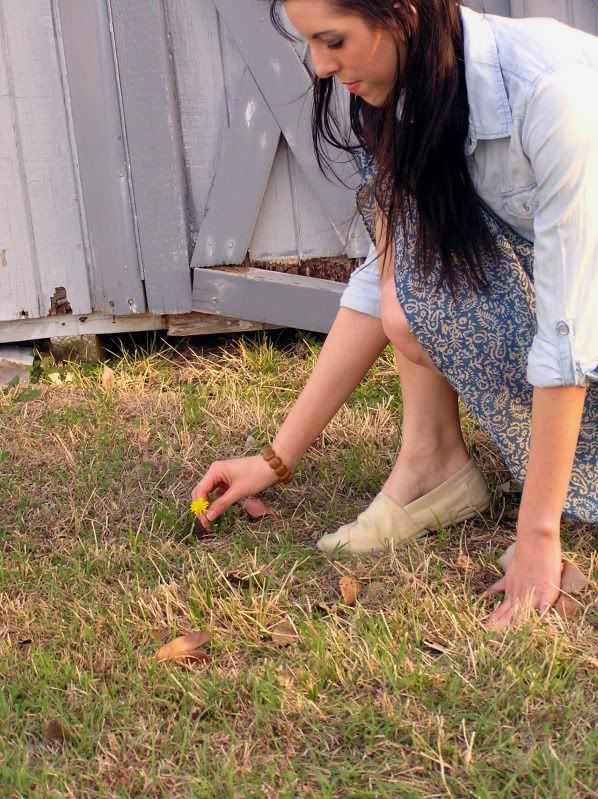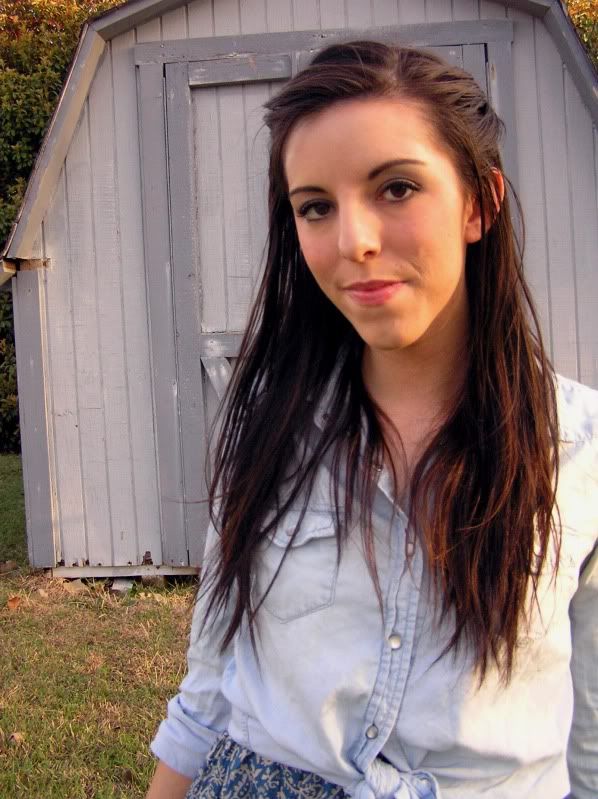 Today is sooo beautiful! But ridiculously windy, so I had to throw some shorts on under this for modesty.. just in case I don't catch the skirt quickly enough. haha. I did decide to go with something just easy and simple today since I had to work earlier (I wear a uniform) and Douglas is at work tonight. So I haven't been doing much. I love the fullness of this dress, but I always like to wear a top over it because of the babydoll shape that I'm not too fond of, and it has tiny spaghetti straps. But it's just so comfortable and light. And of course, my wonderful, classic
TOMS
. Can these things be any better?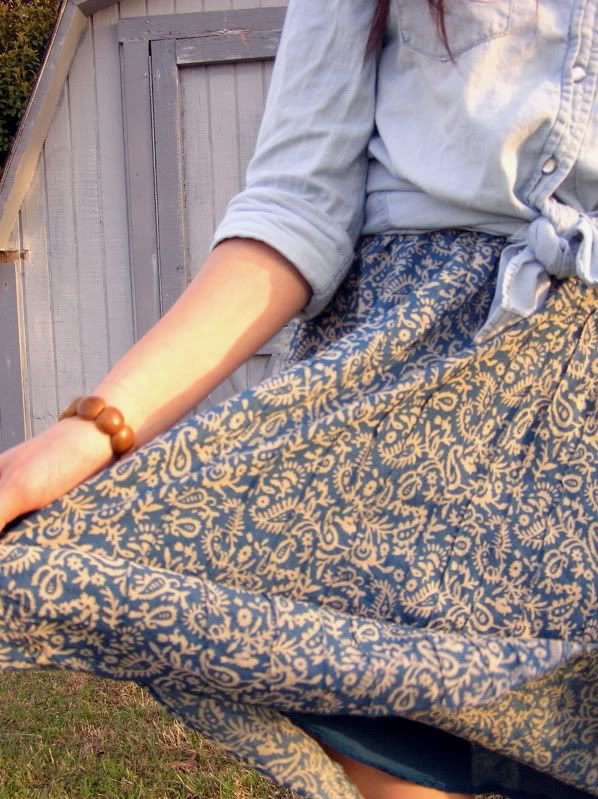 Top: Miley Cyrus & Max Azria ($5!)/Dress: Thrifted/Shoes: TOMS/Bracelet: Thrifted