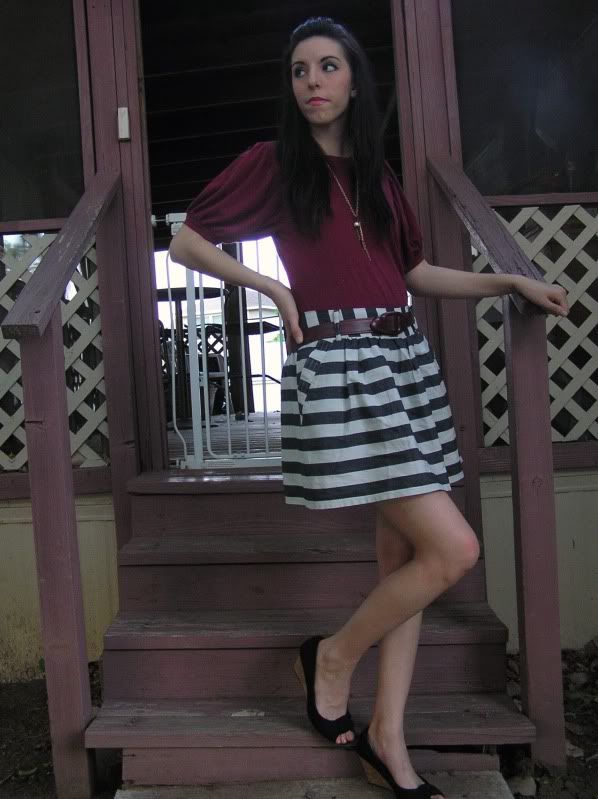 First of all, I love this skirt. Second of all, I love these shoes. Third of all, this top cost me one dollar. :)
Yep, true story. I decided to check out a little resale shop I had never been to, and this beauty was on the sale rack. I got another Banana Republic top, and the Apt 9 dress that was in my last outfit post. It was a nice place, but because everything was designer/name brand it was a little more expensive than I care for. I'm kind of cheap. haha.
And, that's about it! haha. Short and sweet. I kept this very simple because it was 93 degrees today. Yes, in April. I shudder at the thought of June, July, and.. ughh.. August. This summer is going to be interesting. Plus, I had an interview! :] I wanted something that looked nice, but also showed that I dress a little funky.I feel really good about how it went. I guess we'll just wait and see though! I just really want to move on from where I am.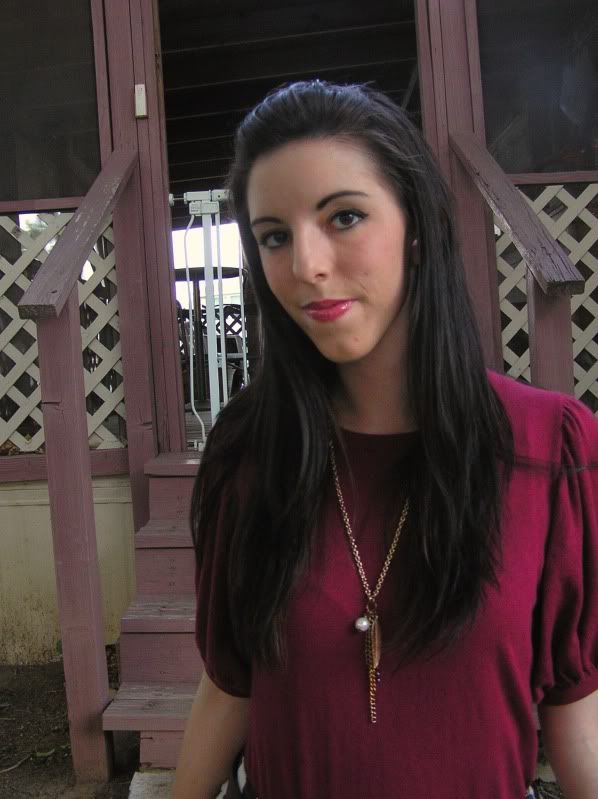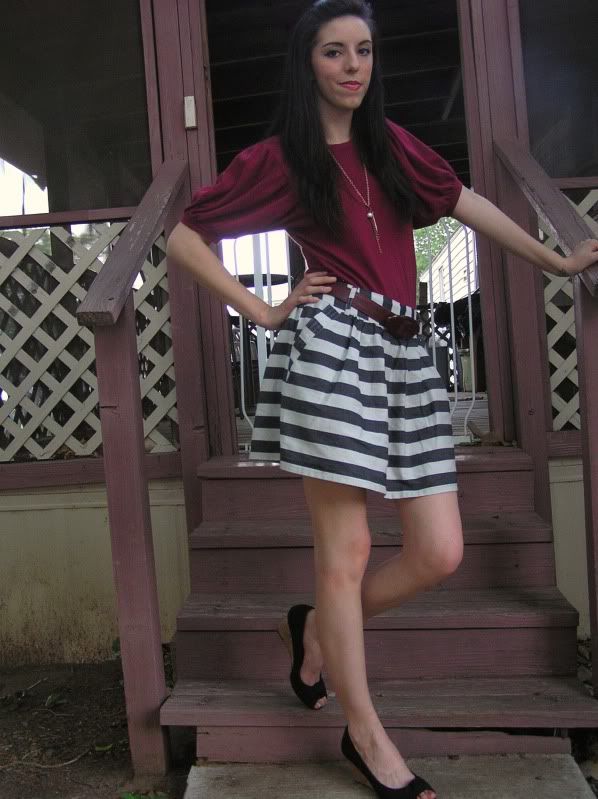 Top- Banana Republic Thrifted ($1!)/Skirt- Forever 21 ($21.50)/Shoes- Payless ($20)/Necklace- Forever 21/Belt- Thrifted ($2!)