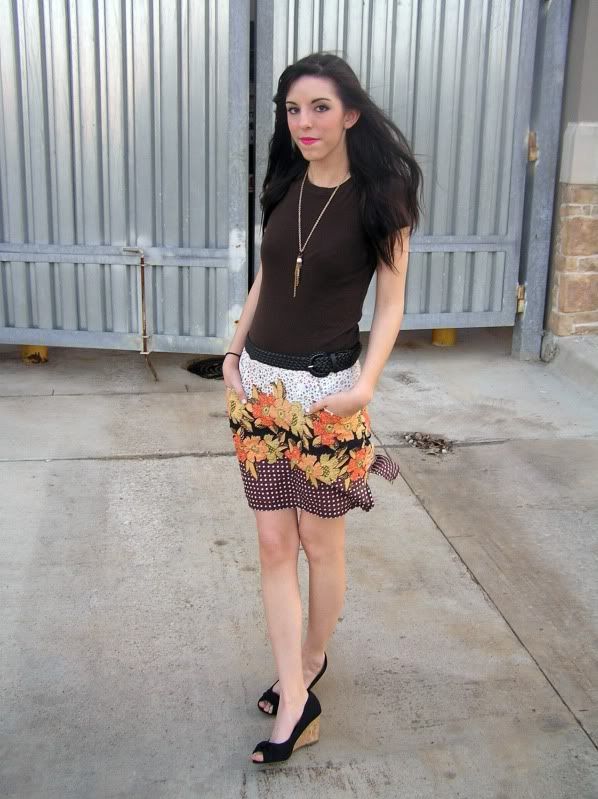 I'm not sure how most people feel about the whole.. mixing brown with black controversy. It's not really an issue I have. I've just never done it before for some reason. But then this thrifted beauty of a skirt came into my life, and it already both black AND brown in the print! I just had to put stuff with it. So there ya go. Brown top, black belt, black shoes. Gold necklace that is similar to brown with a black accent in it! I didn't really get a close up picture of my necklace, though. So just take my word for it. I also didn't wear any other accessories for some reason. Maybe accidentally on purpose? I don't know. In the back of my mind I just felt like the outfit didn't need anything else. Maybe I'm just lazy. We'll never know. (I'm pretty lazy)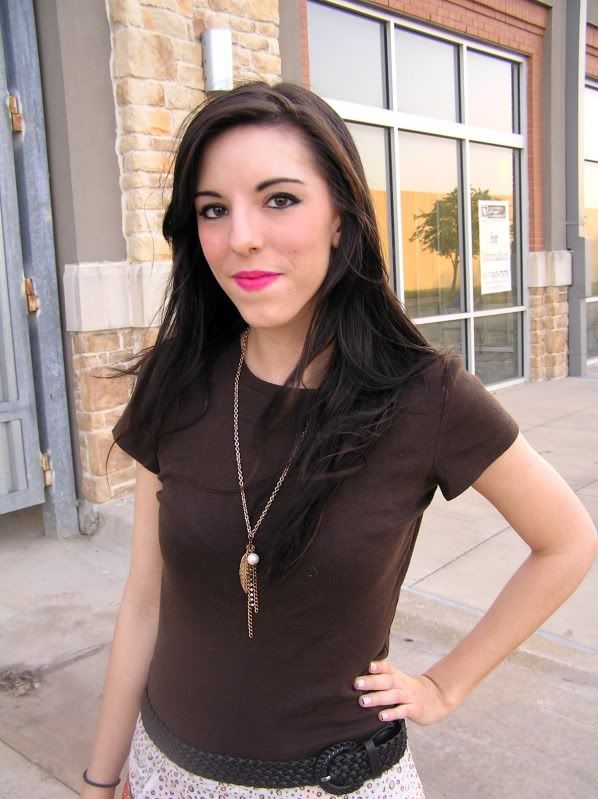 Luckily the skirt is actually a "skort" thing with built in shorts underneath. Because my goodness it was WINDY when we tried to take these pictures before going into the Chipotle to my right that you can't see to stuff our faces. But I digress. We got quite a few "outtake" pictures that I won't scare you with. Let's just say a lot of hair, and crazy faces.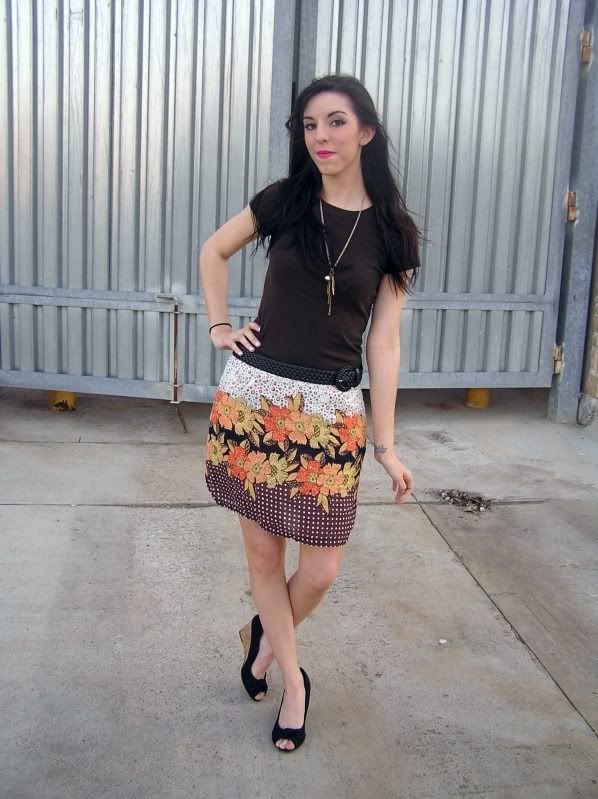 Top-Gap Thrifted/Skirt-Thrifted (I think it was handmade)/Belt-From a different skirt/Shoes-Payless/Necklace-Forever 21
So what do you think about how I mixed these supposed enemies? Have you done it before? How did you feel the first time you broke a "Fashion Rule"? I feel pretty awesome, really.